Schools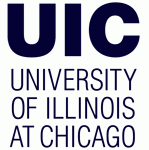 Other partners…
Through the University Trike consortium it is our goal to:
Leverage student resources

Provide a propriety free product- trike and building process

Apply learned knowledge

Facilitate global opportunities

Bring awareness and the ability to assist those with lower extremity disabilities worldwide
His Wheels International's Mission
Promote the design, fabrication, and manufacturing of hand-pedaled trikes for people with disabilities in developing countries.
Between 2005 and 2015 HWI's team has designed 22 different trike prototypes and a trike manufacturing process. Here you can find a comprehensive trike history overview. Or if you prefer here is a brief trike history overview.
Our goal at His Wheels International is to get colleges and universities from a wide array of disciplines involved in many aspects of the trike process. Through this process students, faculty, alumni, and friends of these institutions have the opportunity to explore a variety of ways that their interests, talents, and education can have a Kingdom impact as they provide improvements and apply new transferable technology to the trike. This is creating a win-win-win situation for students, the disabled end user, and His Wheels.
To facilitate such a consortium His Wheels International has all our trike plans available for free as an open source concept. Through collaboration we can continue seeing improvements made to the trike that will benefit the end user, the least among us in impoverished areas around the world.
Vision
Providing all trike building plans as an open source available in a free downloadable format
Developing a forum for building trikes whereby the community can answer ongoing issues pertinent to all trikes regardless of style.
Continuing ongoing trike research and development
Building Global Partnerships through:
Developing a University Trike Consortium whereby students can apply theory to an assessed need among the disabled and put their knowledge into practice.
Meeting a basic need as Christ commands by providing a trike for the end user (dignity, mobility, ability to become a valued member of society).

By having students invest in the project they are also getting first hand experience whereby they can see how their talents can fit into global missions.

We have had individuals, semester long interns curriculum related class projects spanning a wide array of disciplines. The varied disciplines have included but are not limited to engineering, journalism, kinesiology, global initiative, Christian formation and ministry, business, and vocational/technical training,We would welcome the opportunity to talk further with you about our trike and ways students can get involved.

If you are wondering what some of the potential DOTT related development projects could include for students, we have made a list of ideas to get your creative juices flowing. Click below for some of our ideas.

Finish development of a potential "chain-keeper" design. A prototype design of polycarbonate plastic has proven that the concept should work. Stamped metal units could be developed that would be easier to install (weld directly to the gear?). Would need to make the pressing plates of maybe 1" thick steel to form the rim of these stamped units (requires a large metal turning lathe). Odin could stamp out the units for us if they had such plates available. Such a project might require some "tweaking" of the design along the way. It might also involve revisiting how the gear itself is attached to the front wheel (as Jack in Michigan has talked about). Would be a fine project for a college class with access to metalworking equipment. Preliminary drawings do exist for this design, as well as the proposed stamping plates.
Various means of adding cargo carrying capacity to the basic DOTT frame can be developed, documented and made easy for potential users and builders to understand when modifying their own trikes. Pictures with step by step instructions and materials lists would be great to be able to put on a website.
Various means of modifying the basic DOTT trike design for a range of needs such as the disabled may have. For example, the need that some have for lateral support while riding, due to loss of muscle control in the midsection area. Such designs would have to take into account ease of fabrication, materials likely to be available and ease of getting in and out of the trike seat.
Various means of fabricating hand pedals that are likely to last longer than the currently provided units.
Research into using other drive systems, such as converting the drive system to British/French "colonial" components/finding suitable crank arm solutions using such parts. This type of developmental research could be valuable when building trikes in parts of Africa where such componentry is the long established standard for bike parts.
Research into seat padding solutions available overseas?