Board of Directors (2017-18)
Mark has been on the board for HIS Wheels International since 2012.  He does not come from a cycling background like many on the board, nor does he have any particular expertise on trike design or mechanics.  However he does have a heart for providing vehicles that makes the lives of the disabled in developing countries a little easier.Professionally, Mark owns and operates a small Illinois business that designs and writes software for the healthcare industry.He and his wife Betti have four grown children and twelve grandchildren and they live in Arlington Heights Illinois.  He enjoys long distance running and cooking.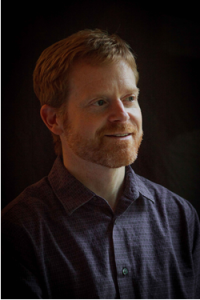 Jeff Messer, Vice President
Jeff  lives in Pella Iowa with his 3 sons. He enjoys the bicycling culture in Iowa, especially the last week of July when thousands of riders participate in RAGBRAI, the annual ride that crosses the state in 7 days. He finds employment as an engineering manager at Musco Lighting, and is a deacon and small group leader at Third Reformed Church in Pella. Jeff was a founding board member of HWI in 2005, and has seen the organization's mission develop to support the trike program that makes HWI unique today. Jeff appreciates that fact that HWI has always focused on providing a "hand-up" to people most needing personal transportation in developing countries, the way that HWI involves college students to give them a vision for mission, and the fact that HWI consistently strives to follow the Holy Spirit instead of lead. As a long term board member, Jeff is always appreciative of feedback from HWI supporters.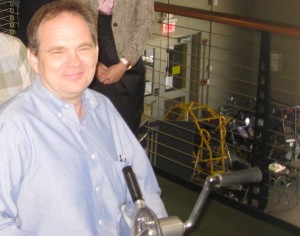 Kevin Nikolich, Treasure
Kevin lives in Winfield, Il where he works part-time in Industrial Design and full-time in home repair and restoration.. He began working with HWI in 2005 on the design of their first hand pedaled trike where he was able to apply his background in design, prototyping and manufacturing to something a little different. In the years since he has continued to support HWI, participating in both prototyping and production efforts as well as creating the drawings for their trike documentation package.



Vadim Romanovich, Newest Board Member, 10/2017
,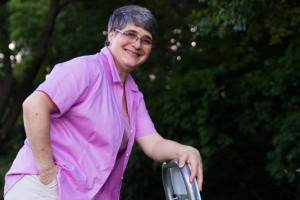 Alice Teisan, Secretary
Alice was living an ordinary life as a church-going, athletic, professional, single woman until a debilitating illness shattered the life she had taken for granted in 1992. In search of hope within the crucible of suffering, she made prayer her number one occupation. Out of the ashes of her disability, a vision and dream beyond her wildest imagination arises: His Wheels International. Alice is also an inspirational speaker and author.


<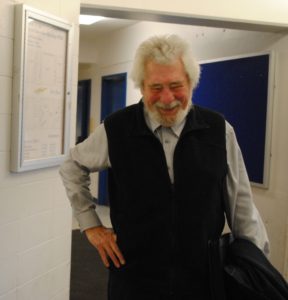 Harvey Lyon, Board Member Emeritu
Harvey is a founding board member. Cycling is in his blood, having cycled Coast-to-Coast across the United States and through Israel with Wandering Wheels. He has also taken countless international self-contained cycling trips. Harvey has served on several not-for-profit boards. He is retired and he and his wife Lynn live in California.

,,,
Reference Board
Jennifer de Araujo, Registered Nurse
Jason Floyd, Managing Director of Amerisource Funding, Inc, President of Opti-Blast, Inc
Thomas Spacek, Headmaster, The Greenhouse (Classical Christian Center for Home-Schoolers)
Grace Tazelaar, Missions Director, Nurses Christian Fellowship
Barry Winchell, Senior Director for TEAM Europe-Global Ministries